Article
How Wise Ingress delivers COVID-Secure contact-free reservations
As businesses and venues slowly open up following national lockdowns to reach a 'new normal. In this new normal, venues and businesses are looking for a method to reduce unnecessary contact when managing building access and room reservations.
With offices opening up and leisure venues starting to take visitors, the traditional physical handover of keys or access cards for room bookings can create opportunities for viral transmission, placing your staff and customers at risk.
That's where WiseIngress has stepped in to create a sophisticated contactless reservation and security ecosystem.

WiseIngress's ethos is simple: to deliver innovative and safe smart access control solutions.
Through web and mobile-based reservation dashboards, managers can track bookings and grant access to rooms and buildings through smart lock hardware.
How does WiseIngress Work?
The WiseIngress process starts with a mobile or web app. First, managers register their buildings and amenities for potential customers to view and consider.
You can customize your listing to show the amenity's availability, the reservation policy, price and payment options. Then, you invite your customers to download the WiseIngress app from the App Store or Google Play store.
Once a customer has confirmed their booking, they will be given a time-sensitive access PIN that can be used to unlock one of Wiseingress's custom smart locks.
WiseIngress offers three types of smart locks to suit your individual needs.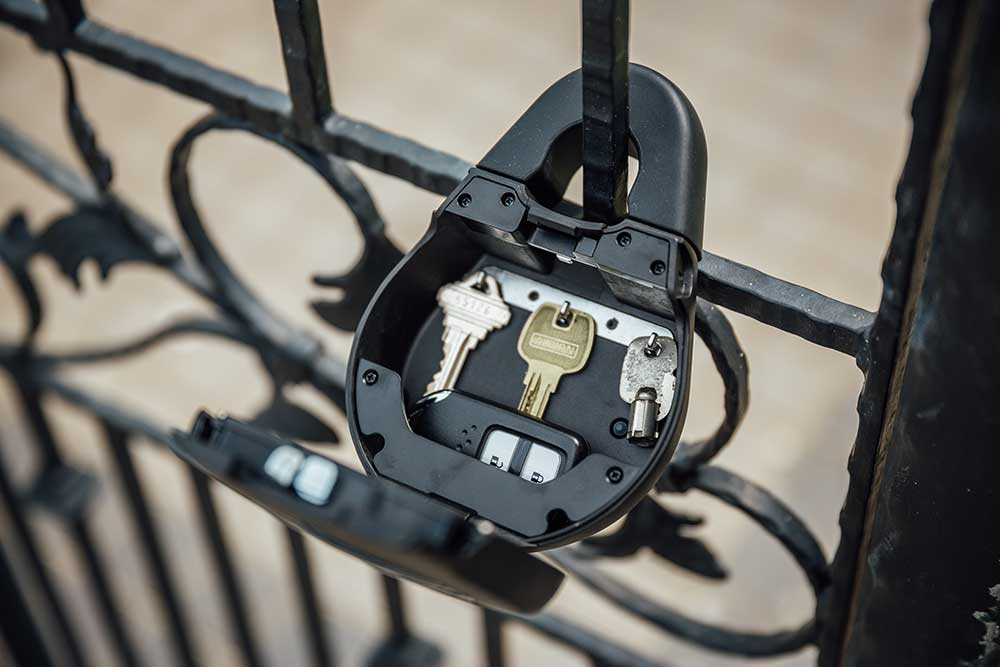 The WiseIngress Smart Keybox is a PIN-activated keybox that bypasses the need for building managers to replace existing door locks and key fob systems. This makes the keybox the easiest smart lock system to implement.
WiseIngress has partnered with Igloohome to create a secure and attractive keybox that can be fitted beside your door.
When customers make a reservation, they are given a time-sensitive access PIN to enter into the keypad. This will unlock the box to access the existing key or keyfob. At the end of the reservation, customers can return the key into the box to lock it away for the next booking.
This entirely removes the need for in-person key handovers, providing a much safer booking process.
The Smart Keybox is a great way to manage:
Open house showings
Bike sheds and shared garages
Sublets
Vacation homes
It is perfect for managers who want to use their existing lock infrastructure without fitting new smart locks.
The Smart Keybox doesn't require an Internet connection to work, and so managers won't need to worry about WiFi coverage.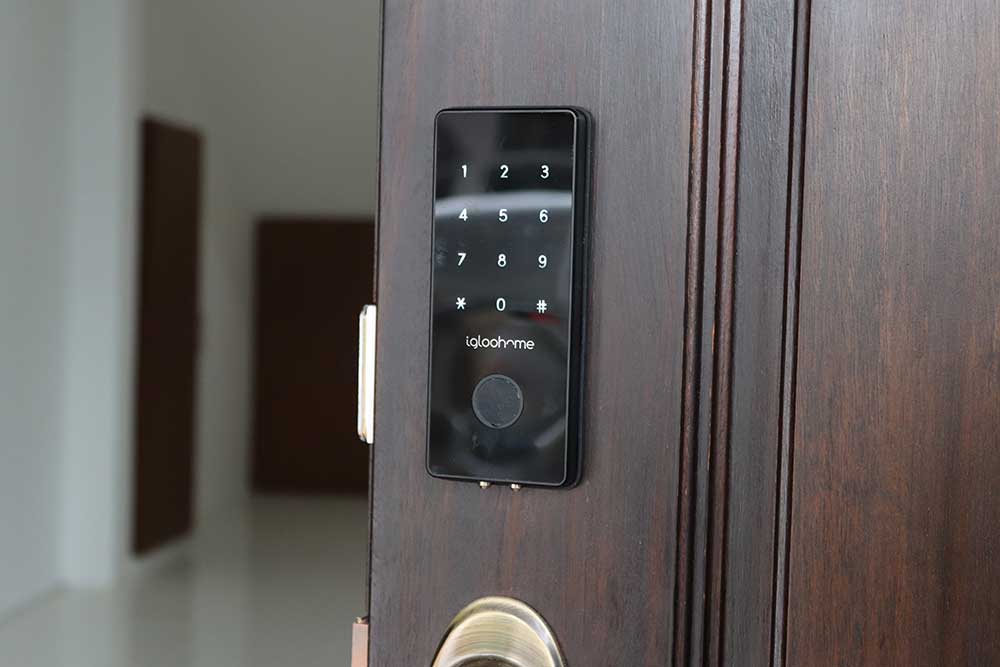 For high value properties like apartment rentals, party rooms or office spaces a secure deadlock may be more suitable. Installing these custom deadlocks allow easy management of rooms and buildings.
Customers can enter a time-sensitive PIN provided by the WiseIngress app into the keypad to unlock the door. Customers can book their timeslots through the app and books can even be confirmed automatically. This allows for complete unmanned management of facilities like gyms and meeting rooms.
Like the Smart Keybox, the Smart Deadbolt does not require an internet connection function. This makes it easy to install outdoors or in places without WiFi coverage.
With deadbolt locks, you don't have to worry about whether customers return their keys or fobs as it removes the need for a physical access key. As the PIN code is time sensitive, customers can only access their room during their reservation slot, removing the need for surveillance and in-person checks from staff between bookings.
This smart lock is perfect for:
Property rentals
Vacation rooms
Spa rooms
Gym doors
Elevators
Office spaces
Meeting rooms
The Igloohome deadbolt is sturdy and built-to-last, providing an effective solution to keep criminals out of your property.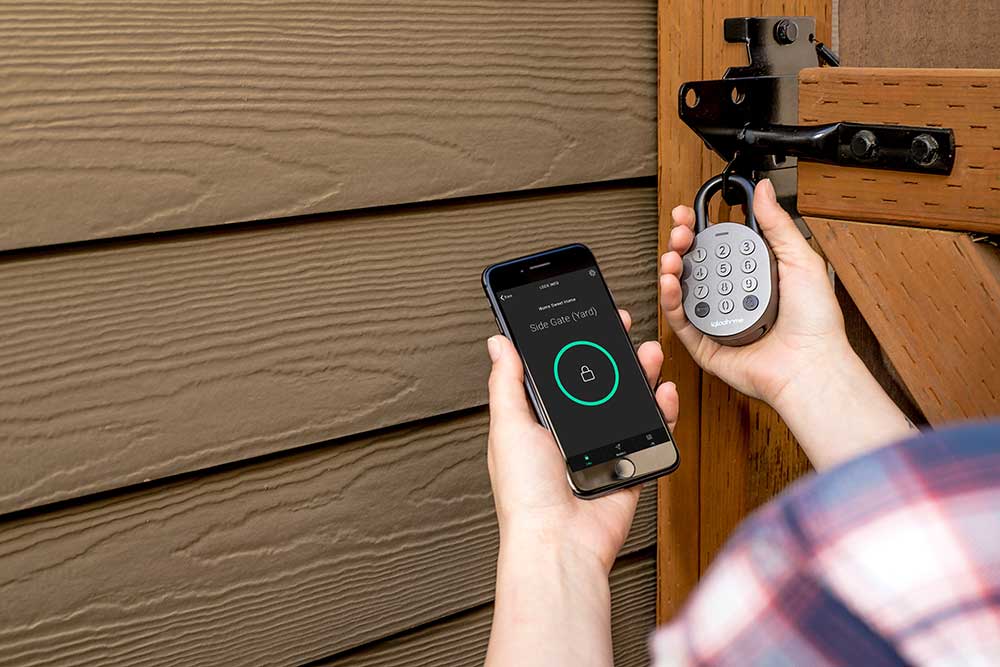 The Smart Padlock is a great solution for anything that can be locked by a physical lock or chain. Users are assigned a PIN code to release the lock and must replace the smart lock at the end of their reservation.
As with the other types of locks offered by WiseIngress the smart padlock doesn't need an Internet connection to function. This makes it perfect for outdoor use as managers don't need to worry about wireless coverage when deciding the placement of these locks.
The padlock doesn't need any installation or infrastructure to work and can be repurposed during its deployment.
The padlock is a great solution for:
Backyard gates
Delivery boxes
Shared Tool Boxes
Postboxes
Shared Medicine Cabinets
Shared Equipment Lockers
Warehouse or Office Gates/Entrances
Managers control their WiseIngress booking systems and smart locks through the powerful administrator dashboard. This web-based console allows you to view and manage existing bookings or adjust your reservation policy.
To facilitate a complete unmanned reservation system, the dashboard allows managers to block off dates and times to keep your potential customers well-informed of your amenity's current availability.
When customers are ready to make a booking, WiseIngress can handle payments securely through the app. Users can pay through credit card, debit card, or even cheque.
WiseIngress is one of the most flexible smart lock and reservation management systems. It's super easy to get your smart locks installed and set-up the reservation system.
There are no hidden fees when customers make payments through the app as WiseIngress promises not to take any of your booking fees.
WiseIngress payment plans can be designed personally for your use case, giving you the most cost-effective solution for your smart access control solutions.
To get started, head over to the www.wiseingress.io website and choose your desired service. You can then sign the contract agreement online and your smart locks will be sent in a package via post. It takes less than an hour to set up your account, signing the contract and purchase your equipment.
Once you've installed your hardware, set up your reservation system and invite your users to install the WiseIngress app. It's that easy!